Tags
Commercial Property | News
Maas Group Holdings (Maas) is excited to announce the signing of an Agreement for Lease with Insight Early Learning to establish a second childcare centre in Southlakes Estate, Dubbo.
Situated on Stream Avenue, this purpose-built facility will accommodate 92 children between 0 and 5. The new centre will address the high demand for childcare services in Dubbo and play a crucial role in supporting the growth and development of the Southlakes Estate community.
"We have always aimed to create a vibrant community that offers comprehensive facilities and services to support the families there. By introducing a second childcare facility to Southlakes, we ensure that children and families have convenient access to this essential service," said Michael Noonan, Director of Property Development at Maas.
Insight Early Learning, already operating a thriving childcare centre in Southlakes, is enthusiastic about expanding its presence within the estate.
Sam Day, Director at Insight Early Learning, expressed, "Our existing Southlakes Estate Centre has been extremely popular among residents, and we see a fantastic opportunity to build on the community it has fostered in Southlakes and Dubbo, contributing to the ongoing education and development of local children."
Establishing this second childcare centre in Southlakes responds to the growing national demand for such facilities, particularly in Dubbo and regional New South Wales. Maas has submitted development applications for similar centres in Wagga, Singleton and Orange, which, if approved, will also provide much-needed childcare places in these areas.
Mr Noonan added, "The childcare sector presents an attractive asset class for us, especially as regional areas face increasing challenges in meeting service shortages. Maas is committed to working with operators to actively seek additional opportunities in Dubbo and other regions to address the rising demand for quality childcare services."
Construction of the centre, undertaken by Maas Constructions, has already begun, with completion expected by early 2024. Insight Early Learning's new centre will be equipped with various programs and resources to support children's learning and development, including beautiful outdoor playscapes, nature-based experiences, like bush kinder excursions, and nutritious meal options prepared by an in-house chef.
About Maas Group Holdings
Built from humble beginnings in Dubbo in Central West NSW, Maas has grown from a civil construction and plant hire business into a leading independent construction material, equipment and service provider and one of the industry's most trusted regional property developers. Integrated within the ASX-listed Maas Group Holdings (ASX: MGH), Maas aims to lead the way in developing better, more liveable, well-designed and functional communities in regional Australia.
Find out more: www.maasgroup.com.au
About Insight Early Learning
Insight Early Learning is a leading early childhood education provider committed to enriching children's learning journeys and nurturing their potential. A team of experienced professionals are committed to creating engaging environments that inspire curiosity, encourage adventure, and cultivate a lifelong love for learning. Embracing a sense of community, Insight Early Learning recognises the invaluable wisdom contributed by our children's families. Through state-of-the-art centres, combining creativity, nature, and exploration, the power of play is celebrated with stimulating playscapes and beautiful learning spaces.

Families interested in further details about Insight Early Learning's new centre are encouraged to contact the Enrolments Team at (02) 5114 3625.
Find out more: www.insightearlylearning.com.au
Media contact:
mediaenquiries@maasgroup.com.au
CLICK HERE FOR RENDERS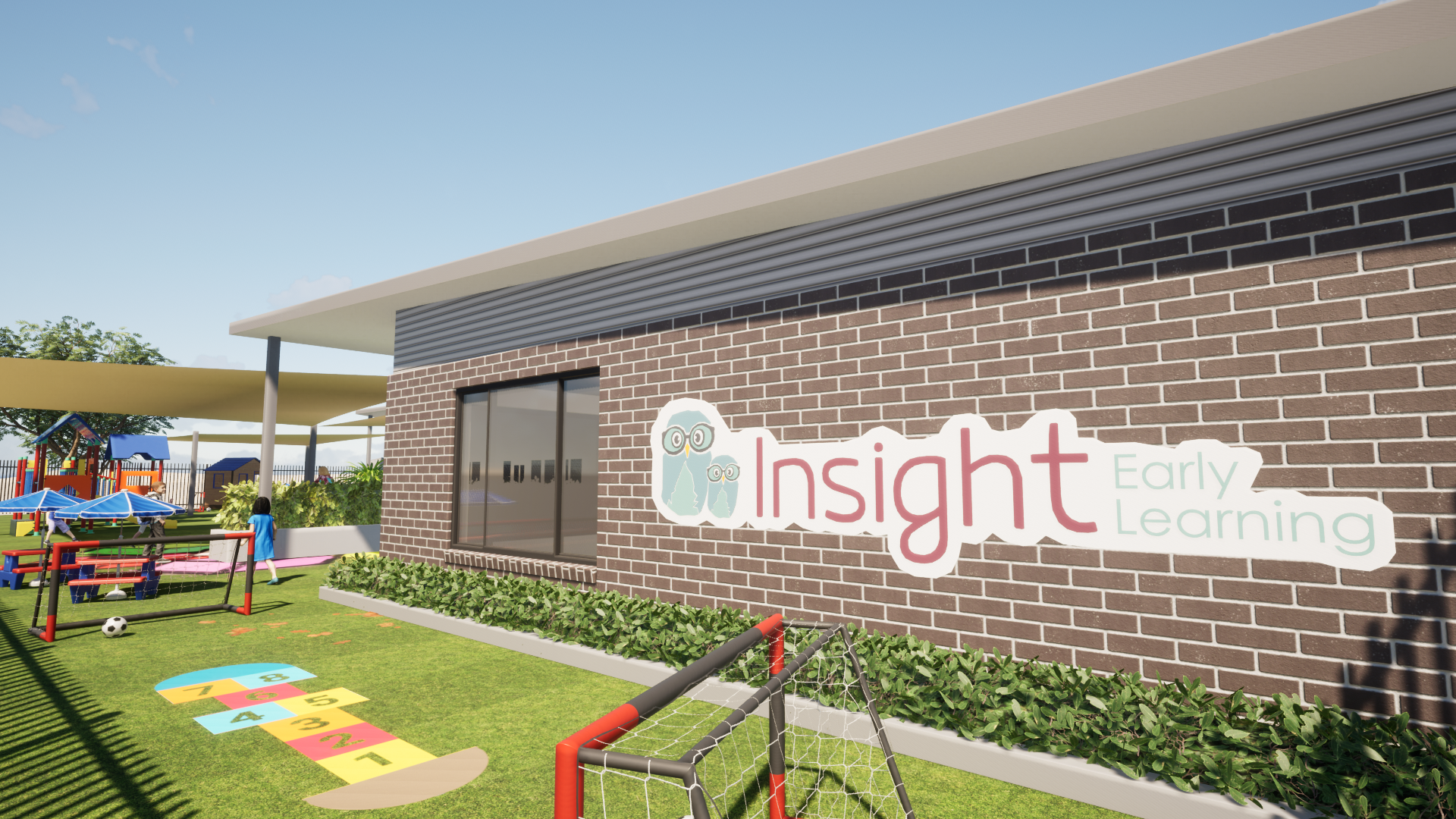 Return to News